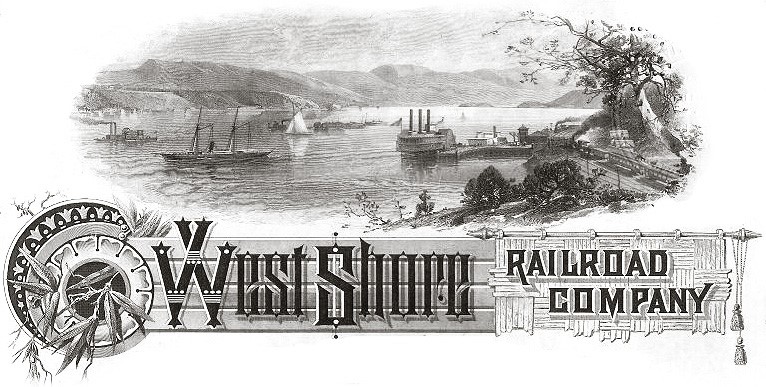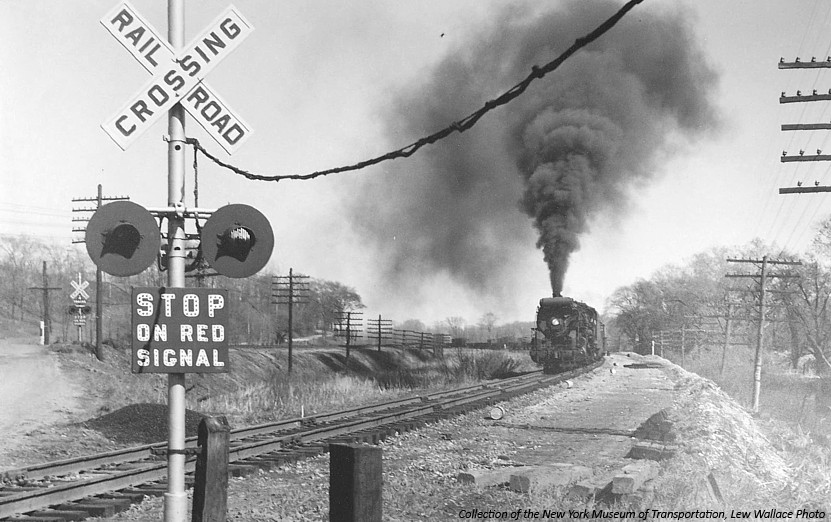 Typical West Shore action during the 1940's, a New York Central 
4-8-2 "Mohawk" westbound near Fairport (NY).
The New York, West Shore and Buffalo Railway Company incorporated on June 14, 1881, in the states of New York and New Jersey, with a line from Weehawken (NJ) to Buffalo (NY). Built to compete with the New York Central & Hudson River Railroad Company, the two railroads would run parallel most of the way to Buffalo. The name "West Shore" was derived from the location of the initial "right-of-way" along the west shore of the Hudson River. The new railroad was built to the highest engineering standards and had lower grades than the New York Central. However, the railroad was under capitalized and was soon engaged in a turbulent rate war with the New York Central. By 1885, the New York, West Shore & Buffalo was bankrupt.
A new corporation, the West Shore Railroad Company, was created on December 5, 1885 as a wholly owned subsidiary of the New York Central that operated in this role until 1952, when the line was formally merged into the parent company. The West Shore operated luxurious passenger service via the "Continental Limited" between Weehawken (NYC), Buffalo and Chicago until the First World War, over the tracks of the Grand Trunk Railroad. The "Buffalonian" was advertised as a popular night train between Weehawken (NYC) and Buffalo. Other famous trains were the "Storm King Limited" and the "West Shore Limited." The West Shore even advertised itself as "The Niagara Falls Route" with scenic trips via connections to the Niagara Gorge.
The West Shore's contribution during the early years was to provide passenger service to the plush resorts of the Catskill Mountains and the Saratoga region. Passenger service on the line finally ended in 1958 to Albany. Today, the remainder of the railroad serves as a principal freight route for CSX between New Jersey and the former New York Central "Selkirk" yards. My Great Grandfather was hired on the West Shore in 1918 and retired after fifty (50) years of service on the New York Central System. Without those years of service, and without the railroad, my family would not be what it is today.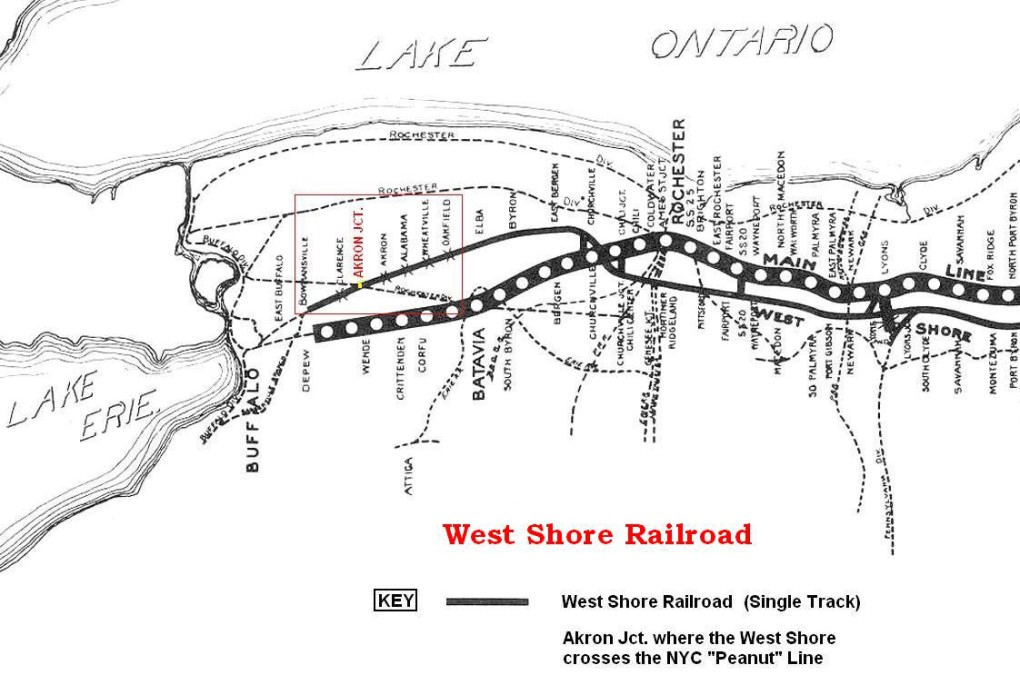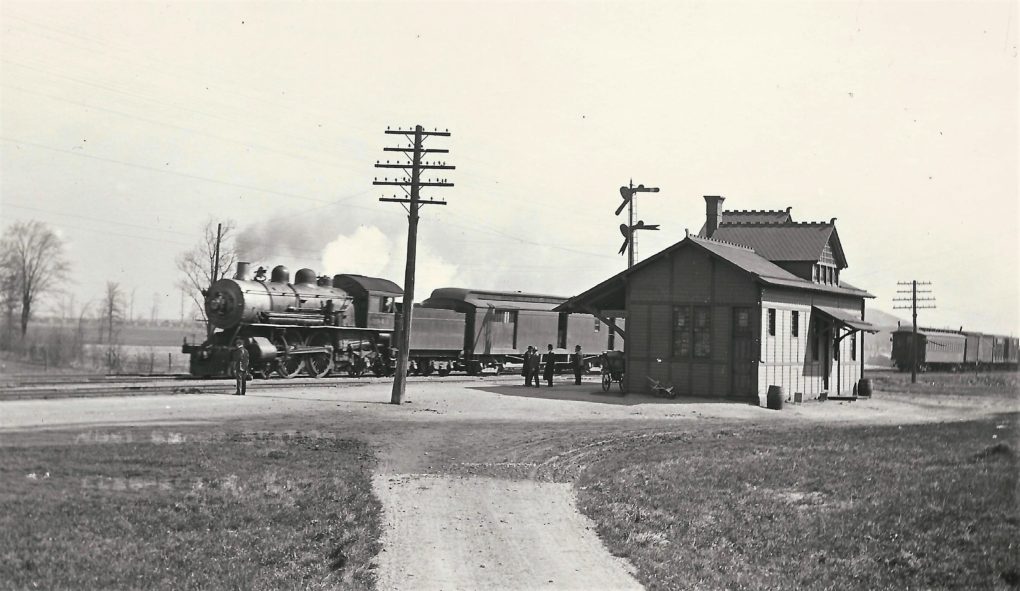 West Shore Railroad – Clarence, NY Station (circa 1900)